Asking/Offering Price: Below
Email Address/Phone Number (optional): 515-771-1711
Zip Code:*50321
Pics:*Below
Name: Christian
Item Description:
I have some del sol parts for sale only I do not want to trade for anything unless for wheels. Real or fake doesn't matter cash can be added either way.
1. Del sol RHD clip 800$ firm
- complete fire wall*
- dash
- dash wiring
- e brake handle with cable*
- center console
- pedal assembly
- climate control unit
2. Full jdm 92-95 front 800$ firm
- fenders with side markers
-hood
-front bumper with clear lower fogs with brackets
-one piece headlights
-aux lights
-interior switch for lower fogs with harness
3. Jdm rear garnish with fillers and pig tails 200$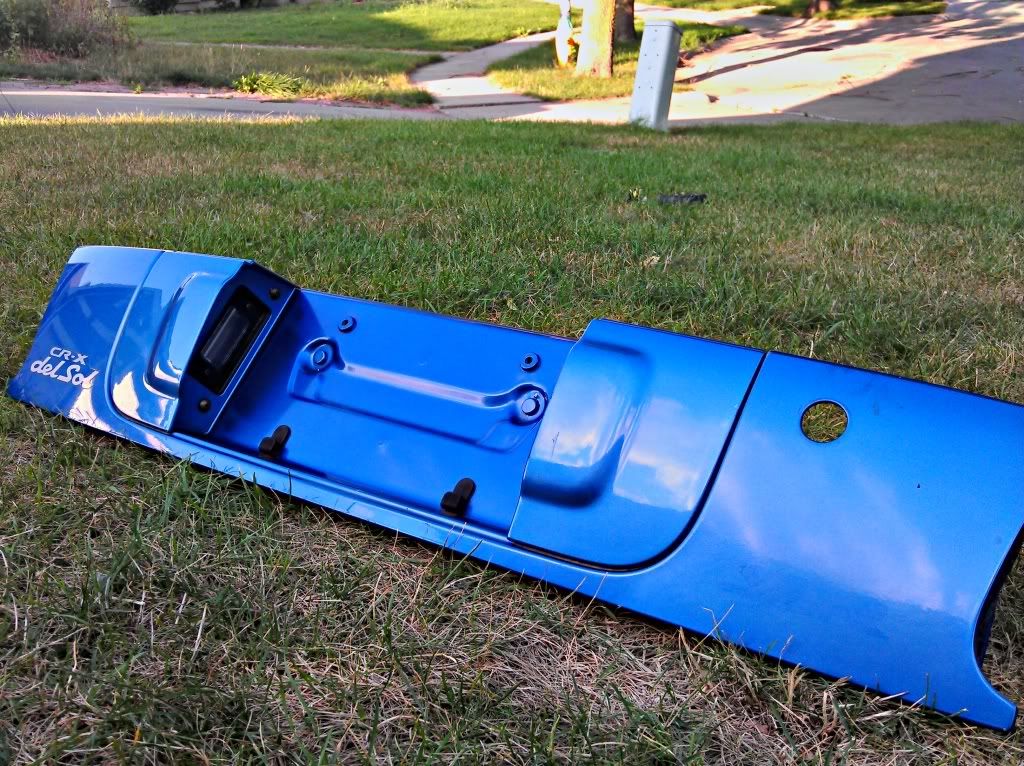 4. Edm rear garnish with fog light and interior switch 200$
5. Jdm tail lights has no side reflectors 125$
6. Edm third brake light delete 75$
7. Edm side markers 40$
Are for eg/DC look like mini civic markers
8. Jdm door rods 50$
9. Edm adjustable head light switch 30$
10. Jdm aux light switch 30$
11. 96-97 bumper with fog light covers 250$ firm
12. Oem del sol cover with bag 300$
13. Oem 92-95 upper and lower bra with bag 250$
14. Mugen wing with emblem 1200$ firm
15. ameripol top with latches 600$ firm
16. Edm glass aux lights with bulbs 250$
If you don't like the prices hit the back button.
Will post pictures once I'm at my computer.
Call/text/post
515-771-1711